BIG EXCITING CHANGES
Well, it's about time we took action on the form we sent out a few weeks ago. After some boring testing and researching we have enabled verified signatures on the server.
This means we now have control of what client side mods are used while in mission. This allows us to monitor and give everyone the best possible server performance. Please see below for all mods that are currently allowed on the server during mission. Please note the reason why some mods have not been allowed client side is due to either conflicts with other mods, outdated or are not needed.
You will notice that in the Arma 3 Launcher mods will be listed as numbers. This is just a way around the data limit steam have in place for the launcher, this is the only way around this when running so many mods and keys. In short, you can ignore this as it will enable the mods needed and not change anything locally on your system. Then if you scroll down you will see the optional mods that you can enable.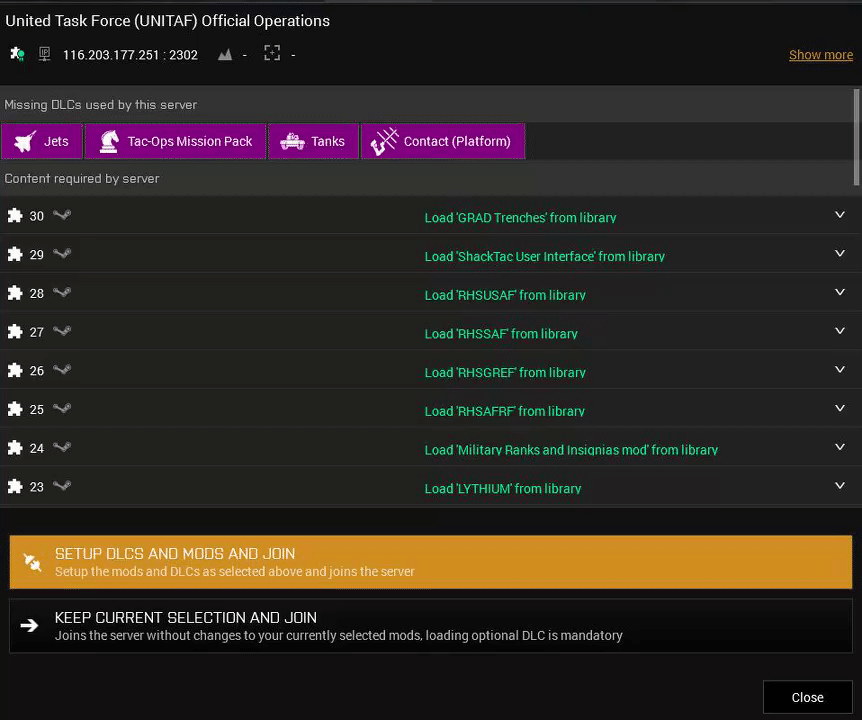 Current base mods NEEDED;
https://steamcommunity.com/sharedfiles/filedetails/?id=1796922002
Current OPTIONAL mods which are supported and allowed;
https://steamcommunity.com/sharedfiles/filedetails/?id=1788445307
If we have missed your most favourite client side mod, please feel free to request here. We will look in to your request and test. https://forms.gle/v5eWUzWyV9Hnt5SQ8
Regards - Cpl Ben