CONFIDENTIAL / FOR OFFICIAL USE ONLY
OPERATIONS ORDER
Operation Giantsbane (1944), Gardener
---
TO:
OPERATIONS OFFICER
United Task Force
UNITAF Forces Baranow, Poland
FROM:
Lt Gen Chad P. Franks
CMDR CJTF USCENTCOM
MacDill Air Force Base Tampa, U.S.
---
--- OPERATIONS ORDER ---
Situation
Background Information
1 Para is Attacking Neaville, France.
Weather is reported to be wet with a chance to clear up around 8am.
French Resistance fighters may be in the area of operation, treat them with respect and they will aid you as best they can.
Mission
Tasking
Ally forces will execute a static line para drop behind enemy lines and secure the town of 'Les Morinieres' they will then depart south and capture 'Le Vieux Chateau' with a number of smaller crucial objectives along the way. Ally forces must capture the Chateau if the expected counter attack from the nearby Neaville is to be held back.
Execution
Tasks and Sequencing
Squads will board transport planes at a small air base in southern england and travel the 1:30hour flight to the Neaville Region. Upon reaching the drop zones the squads will move to their own objectives to follow;
Phase Line 1;
Knight will be dropping to the north of the DZ and are to be the main attacking force against the town of Morinieres upon capture the squad will move to phase line 2.
Archer will be landing to the south and moving to secure the crossroads to the south of the town of Morinieres, a Nazi positon has been spotted at this postion and the crossroads are vital to transit around the town of Neaville.
Phase Line 2;
Knight is to move towards Le Chateau de Gondry and set up an overwatch position towards the Chateau.
Archer is to move to the farmstead to the north of the Chateau and set up an overwatch position towards the Chateau itself.
Phase line 3;
Both Teams are to attack the Chateau from the north and east respectively, once the Chateau is captured the 2 squads are to set up defensive positions ready for a probable attack from the town of Neaville.
Administration/Logistics
Resupply
In accordance with SOP
Medical
In accordance with SOP
Rules of Engagement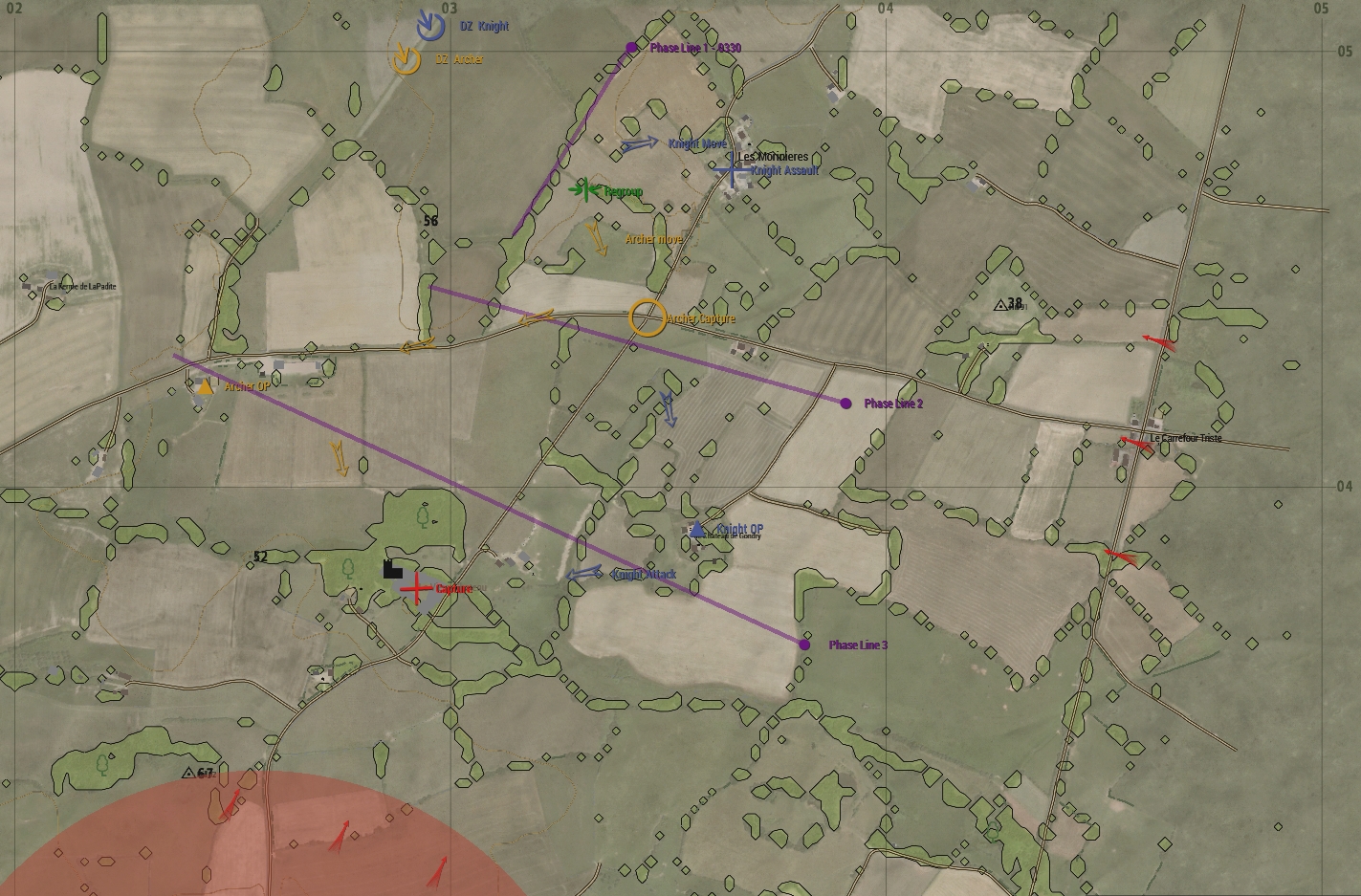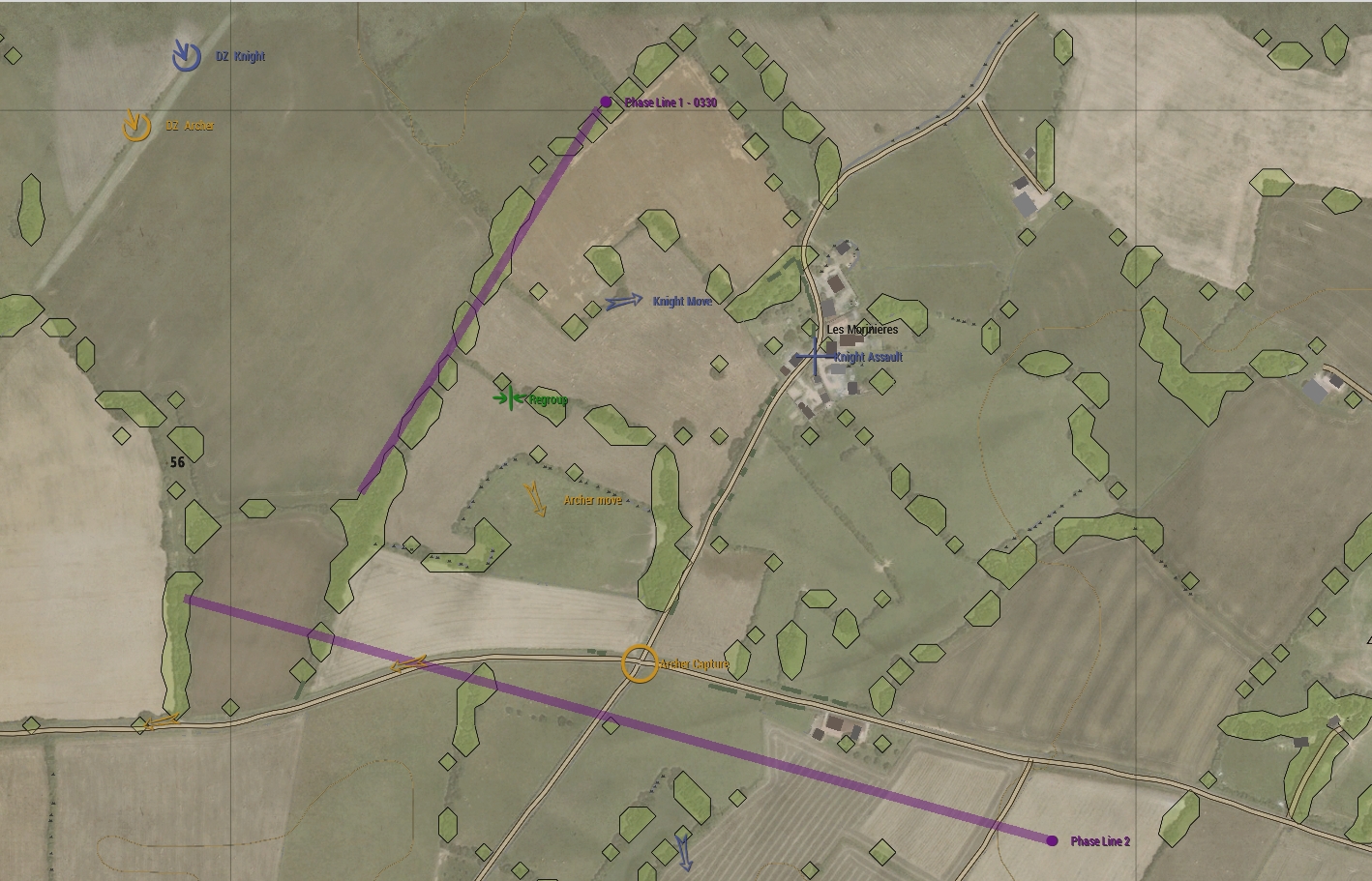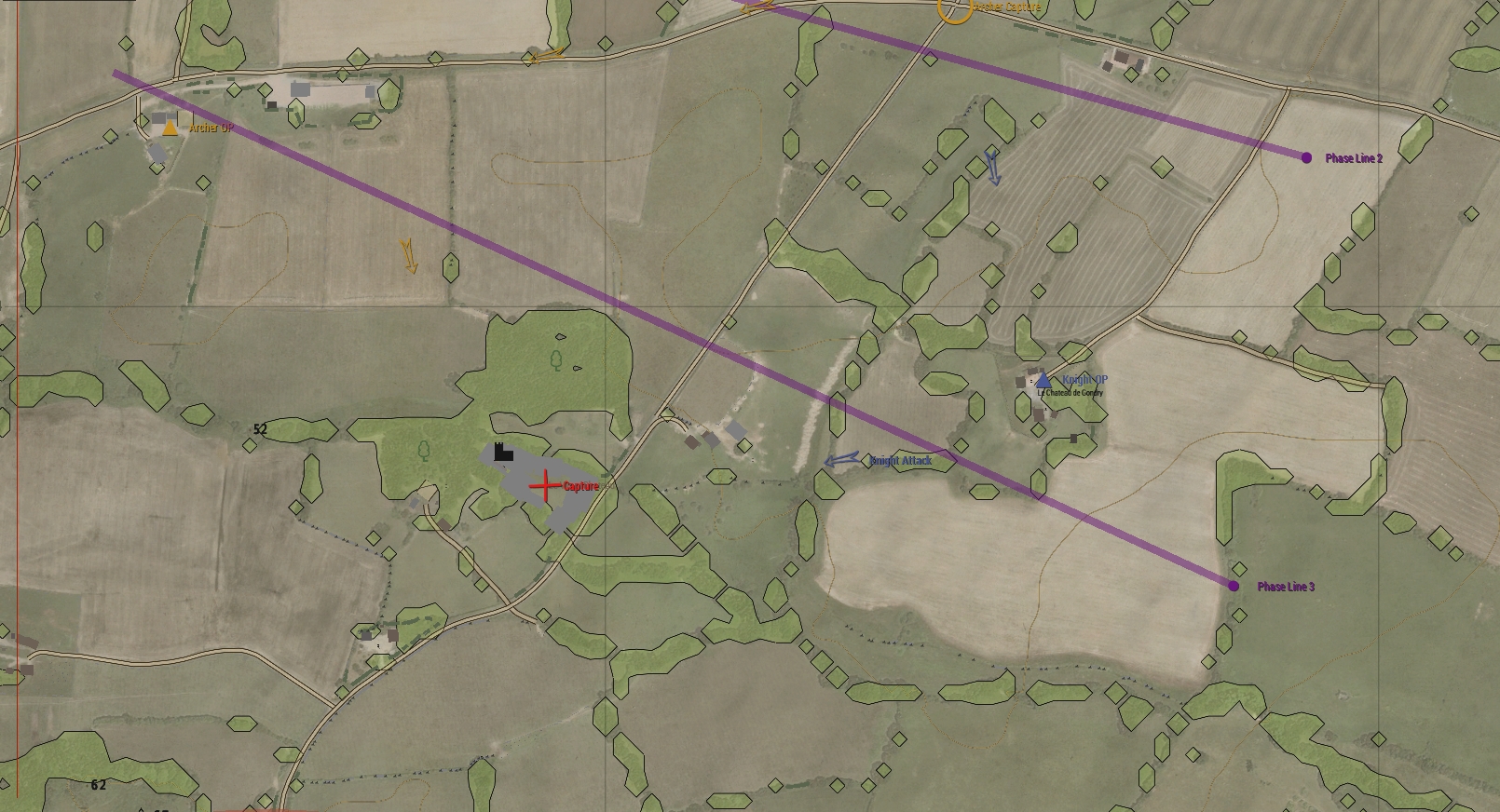 Fire Support Plan
In accordance with SOP
Close Air Support
In accordance with SOP
Command/Signal
In accordance with SOP
---
CONNECTION INSTRUCTIONS
TEAMSPEAK IP:
ops.unitedtaskforce.net
GAME SERVER IP (Direct Connect):
ops.unitedtaskforce.net
GAME SERVER PASSWORD:
issued on Discord
TIMINGS
SERVER OPENS: 1830hrs UTC
FORM UP: 1900hrs UTC
ANNOUNCEMENTS/BRIEFING: 1915hrs UTC
STEP OFF: 1925hrs UTC
END-EX: 2100-2200hrs UTC APPROX
All are GMT/UTC


CONFIDENTIAL / FOR OFFICIAL USE ONLY