CONFIDENTIAL / FOR OFFICIAL USE ONLY
OPERATIONS ORDER
Operation Torrent, Day 25
---
TO:
OPERATIONS OFFICER
United Task Force
UNITAF Forces Lythium
FROM:
Lt Gen Chad P. Franks
CMDR CJTF USCENTCOM
MacDill Air Force Base Tampa, U.S.
---
--- OPERATIONS ORDER ---
Situation
Background Information
Having made our presence known around Limari once more, locals are becoming used to Wesern Forces in the area. Many of the Insurgents and their families and civillian sympathisers have fled south, fearing a further assault from the coalition forces. UNITAF, still tasked with presence patrols out of Patrol Base Mikis, have been keeping the insurgency supressed in the region for some weeks.
In the south, two of the largest remaining towns still under a element of insurgent control are Limari and Brammar. They remain inside the Red Zone and lay south of UNITAFs current patrol base. While many have fled, civillians have been moving back in, and some insurgents still remain.
ENEMY FORCES
Moderate presense of foot patrols / static installations in civillian areas
Low use of IED / VBIED
Some presence of .50 cal weapons
Possible use of technicals, if present, likely to come from Mil Installations west of Brammar
FRIENDLY FORCES
ANA (AFGHAN NATIONAL ARMY) STATIONED THROUGHOUT, MARKED IN GREEN ON TACMAPS
Mission
Tasking
Still based at Patrol Base Mikis, our mission is to provide anti-insurgency patrols as far south into the Limar and Brammar urban sectors as possible, identifying any remaining insurgent buildings and compounds to provide intelligence for future direct action missions.  This assault, will be key to the iradication of the insurgency in this region, and the ultimate completion of UNITAFs mission in the country. 
Patrols are authorised to use lethal force against all armed aggressors, and to proceed at their own discretion, within the patrol sector assigned for this mission. A key element of these patrols, is to identify key installations of the insurgency, before they can be relocated as part of the insurgencies fall-back to the mountanious regions. Key hardware an ammunition is located in these strategic locations and must be intercepted.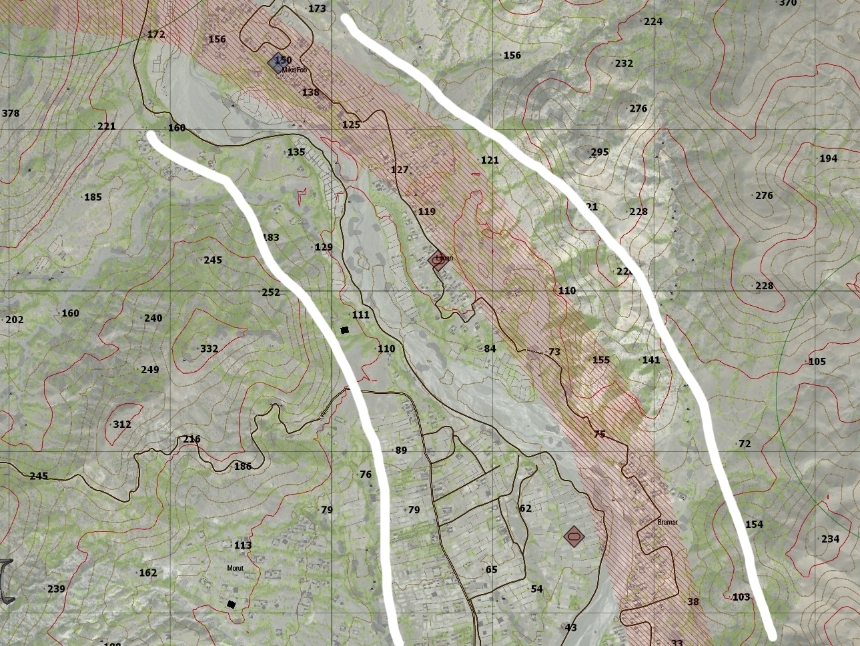 COMMANDERS INTENT
The commanders intent is to acomplish the mission without friendly or civillian loss of life, or the loss of equipment.
Execution
Tasks and Sequencing
We're going to do this with a patrol section element, with the support of up to 2 MRAPs
Alpha; Infantry Squad with Base of Fire Element (Loadout at Main Barracks)
Delta; Motorized MRAP Crew with M2 and Mk19



Plan
The patrol will leave from Patrol Base Mikis, heading south within the white sector markers, clearning any relevant structures on route, and gathering intelligence and information about key locations on route. The patrol is authorised to deal with any objectives it finds, at it's own discretion for the duration of the patrol.
Equipment
Owing to METT-TC variables we will use 1x 6x6 MRAPs and one Medical Vehicle will be used.

Battle Drills and Actions On

Will be conducted in accordance with unit SOP.


MEDIVAC & CASEVAC PLANS

Will be conducted in accordance with unit SOP.
Administration/Logistics
Resupply
In accordance with SOP
Medical
In accordance with SOP
Rules of Engagement
We believe due to past intelligence, that there are at least 2 insurgent strategic locations in this patrol sector, which may be hidden inside existing civllian compounds, with the potential for Anti-air and Ammo Depots to be based here. We must find these so they can be destroyed before the enemy retreat.
Fire Support Plan
In accordance with SOP
Close Air Support
In accordance with SOP
Command/Signal
Communications Plan
| Callsign | Primary Frequency | Superior Frequency | ACTUAL |
| --- | --- | --- | --- |
Considerations
In accordance with SOP
---
CONNECTION INSTRUCTIONS
TEAMSPEAK IP:
ops.unitedtaskforce.net
GAME SERVER IP (Direct Connect):
ops.unitedtaskforce.net
GAME SERVER PASSWORD:
issued on Discord
TIMINGS
SERVER OPENS: 1630hrs UTC
FORM UP: 1700hrs UTC
ANNOUNCEMENTS/BRIEFING: 1715hrs UTC
STEP OFF: 1725hrs UTC
END-EX: 1900-2000hrs UTC APPROX
All are GMT/UTC


CONFIDENTIAL / FOR OFFICIAL USE ONLY
Equipment Checklist
The following combined equipment list is issued as part of approved kit lists and across relevant personnel.
Primary weapons
:
M249 PIP (Short/Para)
M4A1 PIP
M4A1 PIP
M4A1 PIP (M320)
Secondary weapons
:
Glock 17
M9 Beretta
Ammunition
:
15rnd M9 Mk243 JHP
17rnd Glock M882 FMJ
17rnd Glock Mk243 JHP
200rnd M249 Box M855A1 (Mixed)
30rnd PMAG M855A1
30rnd PMAG M856A1 (Tracer)
30rnd STANAG M855A1
AN-M8HC White Smoke
M112 Demolition Block
M18 Green Smoke Grenade
M397 HET Grenade Round
M433 HEDP Grenade Round
M67 Fragmentation Grenade
M713 Red Smoke Round
M715 Green Smoke Round
M83 Smoke Grenade (White)
Weapon optics
:
M68 CCO
TA31RCO-RMR
Sidearm optics
:
AN/PEQ-15
Head protection
:
ACH OEF-CP
ACH OEF-CP (ESS)
ACH OEF-CP (Headset/ESS)
ACH OEF-CP (Headset/ESS/Alt)
ACH OEF-CP (Netting)
ACH OEF-CP (Norotos)
ACVC-H, MK-1697 (ESS)
Uniforms
:
Army Combat Uniform (OEF-CP)
Body armor
:
IOTV (Medic/OEF-CP)
IOTV (Repair/OEF-CP)
IOTV (Rifleman/OEF-CP)
IOTV (Squadleader/OCP)
SPCS (Crewman/OEF-CP)
Optics
:
Binoculars
Launchers
:
M136 (HEDP)
Other equipment
:
AFG Grip
Bandage (Basic)
Bandage (Elastic)
Bandage (Packing)
Bandage (QuikClot)
Blood IV (1000ml)
Bodybag
Cable Tie
Compass
Dead Man's Switch
Defusal Kit
Earplugs
Entrenching Tool
Epinephrine Autoinjector
GPS
M57 Firing Device
M952V
Map
Morphine Autoinjector
Personal Aid Kit
Radio
SAW Improved Bipod
Splint
Toolkit
Tourniquet (CAT)
Watch